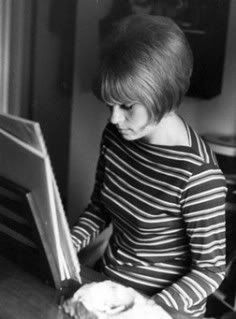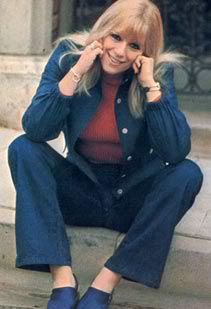 The Ponderosa Stomp Foundation was sad to hear today that Ellie Greenwich, one of the leading songwriters of the early rock n'roll era, has passed away. 
 Greenwich was born in Brooklyn, NY in 1940 and raised in the suburb of Levittown. Her first instrument was the accordion, though she gave that up in short order to form a high-school vocal trio, the Jivettes. In 1958, she released her first single as a writer and performer: "Cha-Cha-Charming," as Ellie Gaye.
 After graduating from Hofstra University in 1962 (where she met her future husband and writing partner Jeff Barry) Greenwich landed a job at the Brill Building headquarters of Jerry Leiber and Mike Stoller, and penned her first chart hits for Jay & the Americans and Darlene Love's Exciters, the latter a group she'd work with for many years.
Along with Barry (from whom she separated in 1965,) Greenwich was responsible for such hits as "Da Doo Ron Ron," "And Then He Kissed Me," "Christmas (Baby Please Come Home)" and "Leader of the Pack," co-written with Shadow Morton. In 1991, she was inducted into the Songwriters Hall of Fame.
 It was Greenwich, along with Barry, who gave rock n'roll teen bouffant queen Ronnie Spector "Be My Baby," the hit that would turn her into an icon; a near-perfect expression of teenage lust and yearning that lives on as possibly the finest example of that era of songcraft. When Spector closed her set with it at Ponderosa Stomp 2008, the House of Blues crowd was absolutely rapt – even a little weepy.
 On another personal note, during the Stomp crew's first junket to New York City to host a show at Brooklyn's McCarren Park Pool in July of 2007, several of us took a special walk  to stand in front of the Brill Building at 1619 Broadway and take pictures in front of the doors that Greenwich and fellow writers passed through every day on their way to make the magic. 
R.I.P., Ellie.